Tel: 01202 734831
Email: info@sphilbrick.com

Welcome to S.Philbrick Ltd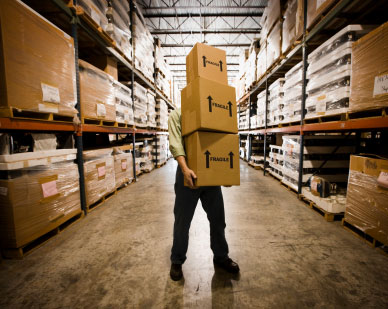 Founded in march 2008 after 20 years in fulfilling others expectations.
Experts in stock management and global shipping solutions.
Delivery solutions provided by over 80 partners worldwide.
Bespoke support and administration services available.
Drive quality through robust training scheme and process improvement.
Each item that arrives with us is counted and checked and then booked in to our in-house operating system.
Each and every order is sufficiently packed to a high standard ensuring maximum security and minimising damages.
S Philbrick are also able to provide packaging, both plain and tailor-made at competitive rates.
Each product is given its own unique code, when booked into the warehouse. Orders are received, stating the order code and quantity, and these codes are picked and checked by our highly trained staff.
Our in-house operating system generates pick lists and despatch notes automatically upon receipt of orders from our customers.
We are able to source "least cost routing" options for consignments, so that customers are able to be as economical as possible. We can provide a fine balance between achieving minimum transit times and least cost routing.
We generate all customs paperwork, in house, so that they can accompany the shipments directly out of the door.
Our customer service team can arrange by request to send an email to your customer notifying them if a delivery attempt has resulted in a card being left. And can also tailor systems to keep you our clients informed at any step of the way.
We can offer a Gift-wrapping service, so your customers' products arrive at their destination nicely wrapped with a greeting tag.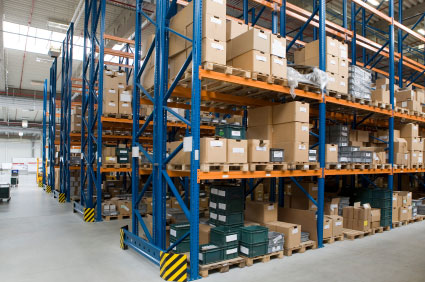 Keeping your clients happy.
At S Philbrick, we understand that certain deliveries are extremely TIME SENSITIVE. We now offer various time deliveries all over the world, at very competitive prices.
As usual, we are able to offer timed services to all of mainland UK, but now we can offer this service to all of the major European countries, and to some places in the USA. We will work with you on your profile and whether you have single pack traffic, multiple pack consignments or even pallets we can offer a selection of timed services to meet your needs.
Where timed services are still not beneficial, we are also able to offer same-day services, whereby we assign a dedicated vehicle to deliver the consignment on the same day it was dispatched / collected.
We can source any range of vehicle to suit your needs from a delivery by hand for city centre locations, to a bike or van right up to 40ft trailers.
We can cater for larger shipments, which are transported on pallets. We are able to provide road, air & ocean services to and from most points at competitive rates.
We are able to collect the shipments directly from a warehouse and transport them to their destination in minimal transit times.
Our Customer Service Team, are more than happy to quote for your consignments, find transit times, offer Customs Advice and find suitable delivery solutions to accommodate the urgency of your shipment and/or budget.
We have worked hard to develop a large range of options for both Import and Export by air in order that your needs are always satisfied.
We have developed solutions to every country in the world for these services by selecting the right partners and joining the Global Logistics Network
Our relationships
We believe it is extremely important to build a good working relationship with our customers. For all of our distribution clients, we assign them a personal account manager to handle all aspects of their account.
The account manager has a direct phone line and email and will keep in close contact with you. The account manager is responsible for:
Processing orders
Quoting
Monitoring Shipments
Reporting
Stock Management
Assistance
Coordinating Deliveries / Collections
This list is not exhaustive and we strive to cater for all your needs.
We can offer a variety of Reports and Statistical information to our customers.
These reports include:
Despatch Reports
Proof of Delivery Reports
Stock Movement Reports
1st time Delivery Success
Delivery Exceptions
Deliveries by Area / Country
These reports are in a standard format some of which can be sent over daily. With more detailed statistical reports sent over weekly and/or monthly.